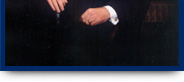 What to do if you or a loved one is involved in a car crash
What to do if you or a loved one is involved in a crash...
1. Contact an experienced attorney promptly to obtain legal advice regarding your claim for civil damages. It is critical that you not take any steps of a legal or financial nature until you have talked with an attorney.
2. Act quickly. A crash should be investigated by your attorney very promptly and statements taken from all witnesses and other relevant evidence obtained before witnesses become forgetful or evidence is no longer available. Any delays work against you and for the other driver.
3. Read Winning Against DUI which is available through this web site. This book is endorsed by the National Presidents of MADD and RID and explains in clear, simple language what you can best do to help yourself or your loved one in the event of a crash with a drunk or drugged driver. It would be of great benefit also to any crash victim. Winning Against DUI has been used by MADD chapters across the nation to help victims and train advocates.

What NOT to do...
1. Do not discuss the accident or any aspect of the case with an insurance adjustor or a defense attorney or an investigator hired by an insurance company or by the drunk driver until you have legal advice. Refer these individuals to your attorney.
2. Do not make any statement except to legitimate law enforcement investigators who are actually investigating the crash.
3. Do not sign any document or make any agreement either verbally or in writing to settle your or your family's claim for any property or personal injury damages without first consulting an attorney.
4. Do not delay in obtaining professional help from an appropriate attorney. Almost immediately you and your family will be faced with making important decisions. A wrong choice can have serious and irrevocable consequences.

Personal Injury & Wrongful Death Home Page