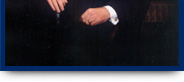 Application to be Completed to Begin Church Incorporation
The following application should be completed to begin the process of incorporation:
To begin the process of incorporation of your church, ministry, or other organization, please answer all of the following questions by typing legibly in the spaces provided and clicking on the submit button at the bottom of this page. This will be the fastest and most convenient means for you to return your application to us and begin the process. Alternatively, you can return the completed Application to us by one of the following means:
Print then email this completed form to: ivy@ivyscarborough.com
Once you send your Application to us, please call our staff at 1-844-IVYSLAW (toll-free) and tell them your name, number and the time you sent the Application. This will help us make certain we do not miss your Application due to some technical failure.


---
All prices and filing fees shown are for Tennessee churches. Costs and filing fees may vary in other states.

Basic Plan — $985 plus expenses (filing fees, etc.) $207 [We do not recommend this plan unless you have someone on staff with the experience and diligence to promptly complete the additional steps in the incorporation process as done in the Intermediate Plan.] Read our FAQ for more information.

Intermediate Plan — $1685 Plus expenses (filing fees, etc.) $207 Prices assume Tennessee locale, other states may require addditonal or differing fees. Read our FAQ for more information.
Advanced Plan — Cost is determined by what is requested of us and the time necessary to complete the services. Projected costs can be estimated through a brief phone consultation. There is no charge for this consultation.
---
* Denotes a required field.
Once you send your Application to us, please call our staff at 1-844-IVYSLAW (toll-free) and tell them your name, number and the time you sent the Application. This will help us make certain we do not miss your Application due to some technical failure.

Church & Ministerial Home Page